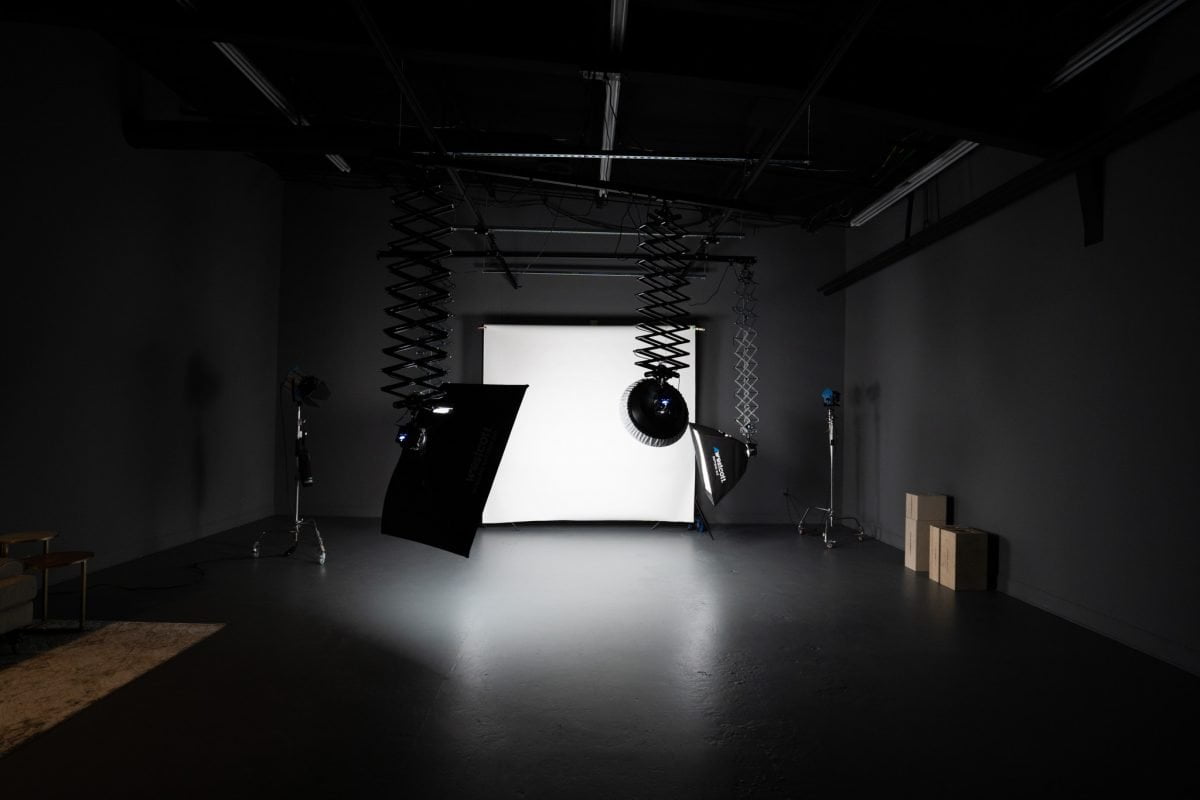 Photo Studio
Everything you need to let your creative sparks fly.
Why Rent Studio Space?
Chances are you've got a few great ideas for a podcast but don't know where to start. Or, you're tired of turning your living room upside down every time you want to snap a few photos for your business. Having the necessary equipment and dedicated studio space can be huge barriers to entry for small business owners. We love when creative ideas come to life want to make it as easy as possible for you to get up and running.
Photo Studio

Are you a photographer, videographer, or film maker in need of quick access to Photo Studios for creating images, video, or film?
We've partnered with a well equipped off-site photo studio conveniently located a mile away from FireWorks. Prices start at $150 an hour (2 hour minimum) and gives you access to free WI-FI, a coffee bar, Staging/Prop room (28' x 35'), Photo Studio (26' x 32'), and a rustic-chic Open Farm Kitchen (38' x 49')
Q. What kind of equipment is included in the Photo Studio?
A. Below is a list of equipment that is included in your rental but you may also bring your own.
Paul C Buff:
 DigiBees 800 x 4
1 CyberSync + 1 CyberSense – For any camera brand hot shoe operation.
Beauty Dish
All 4 Strobes are hanging on Manfrotto Railing System + extra long pantographs with brakes.
Westcott:
 4 ½ x 6' Softbox
7′ Octabank
Shallow Softbox 3×4 (Silver Interior)
Speedring for Balcar, Alien Bees, White Lightening, Einstein Lights
Softbox 2×3 (Silver Interior)
HurleyPro H2Pro Weight Bag
Weight Bags
C-Stands
40-Degree Egg Crate Grid for Shallow Softbox 3×4 and 36″x48″
40-Degree Egg Crate Grid for Softbox 2×3 and 24"x32″
Q. Can I bring a guest?
A. Absolutely! Guests, talent and assistants are always welcome.
Q. How do I get to the Photo Studio?
A. Directions to the off-site studio as well as your FireWorks specific access code will be included in your 'welcome email' that you will receive upon any tour or session booking.