Booking the right meeting room in a coworking space can be a challenge, especially if you are unfamiliar with the space or have specific needs for your meeting. With so many options available, it can be difficult to determine which room is best suited for your needs. But with a little research and preparation, you can ensure that you book the right meeting room for a successful and productive gathering. In this blog post, I will go over a few pro tips to help you find the perfect meeting room for your next event. By the end of this article, it won't matter whether you're a first-time coworking space user or a seasoned pro, you will be able to navigate through choosing your space
First, you'll want to consider the size of the meeting space and figure out what will best fit your needs. If you're looking for a large space to accommodate a bigger group, you should look for a coworking space that offers dedicated conference and event rooms. On the other hand, if it's just a few people, you can opt for a smaller meeting room or a dedicated desk, depending on the number of people and the type of meeting. It is best practice to do as much research into the size of your room as possible to ensure comfortability for you and your team. Examples of adequate research includes but is not limited to; visiting prospective websites, inquiring with a member of their team about your specific needs, and above all TOUR THE SPACE.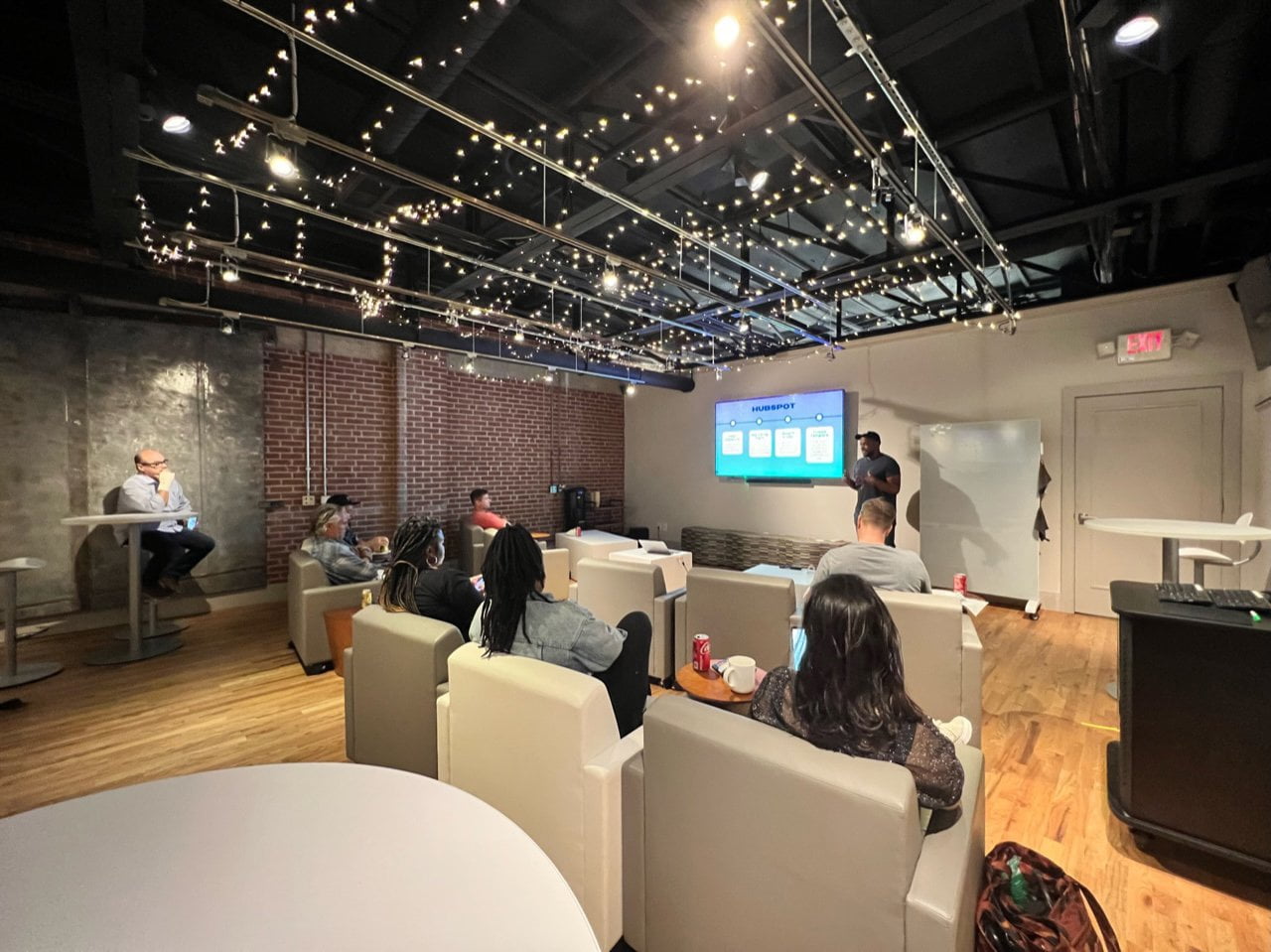 Second, consider the features of the meeting room and how they pertain to the quality of your meeting. Is the room equipped with audio-visual equipment and how complex is it to utilize? Does it have enough power outlets? Is there complimentary WiFi access? These are all important questions to ask before you decide on a your next meeting space. Pro tip; make one list of all the amenities you require, and another for things that you would appreciate access to but would not hinder your overall experience in the space. Be sure to use this when you connect with your Community Manager for the first time to ensure all of the correct boxes are checked off before you proceed with the booking process.
Third, consider the price of the meeting space and make sure that the cost is reasonable for what you hope to achieve. For example, a simple 1 on 1 you can typically book out a private office with no extra frills for reasonable price. Alternatively, if you are hosting an event that requires quality AV set up, you will need to plan and factor this into your meeting room budget. Your space needs to be a reflection of you and what your brand represents so make sure that is top of mind when you are considering the financials of your room. Pro tip; many spaces offer significant discounts for non-profit organizations, and charities so keep that in mind. If those discounts do not apply to you, do not worry! There are still ways for you to get the most bang for your buck in a coworking space. Consider navigating to their social media page for exclusive promotions that may not be advertised on their website or search engine. Note: These promotions are typically not featured on their search engine listing and are carefully placed inside more engaging posts and stories.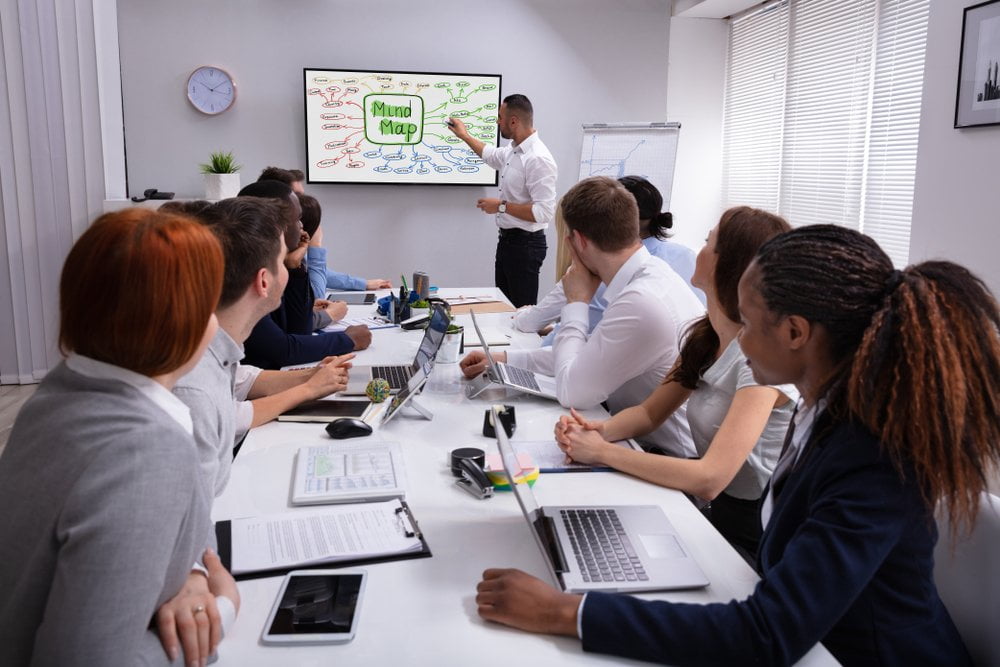 Finally, make sure that the coworking space is a good fit all around. You'll want to confirm that the space is clean, secure, comfortable and easily accessable to all of the members of your team. Check with your Community Manager to see if they offer any amenities such as coffee, snacks, or even catering services. Pro tip; do your amenity research and connect with your Community Manager ahead of time to ensure any additional requirements can be met before the day of your event.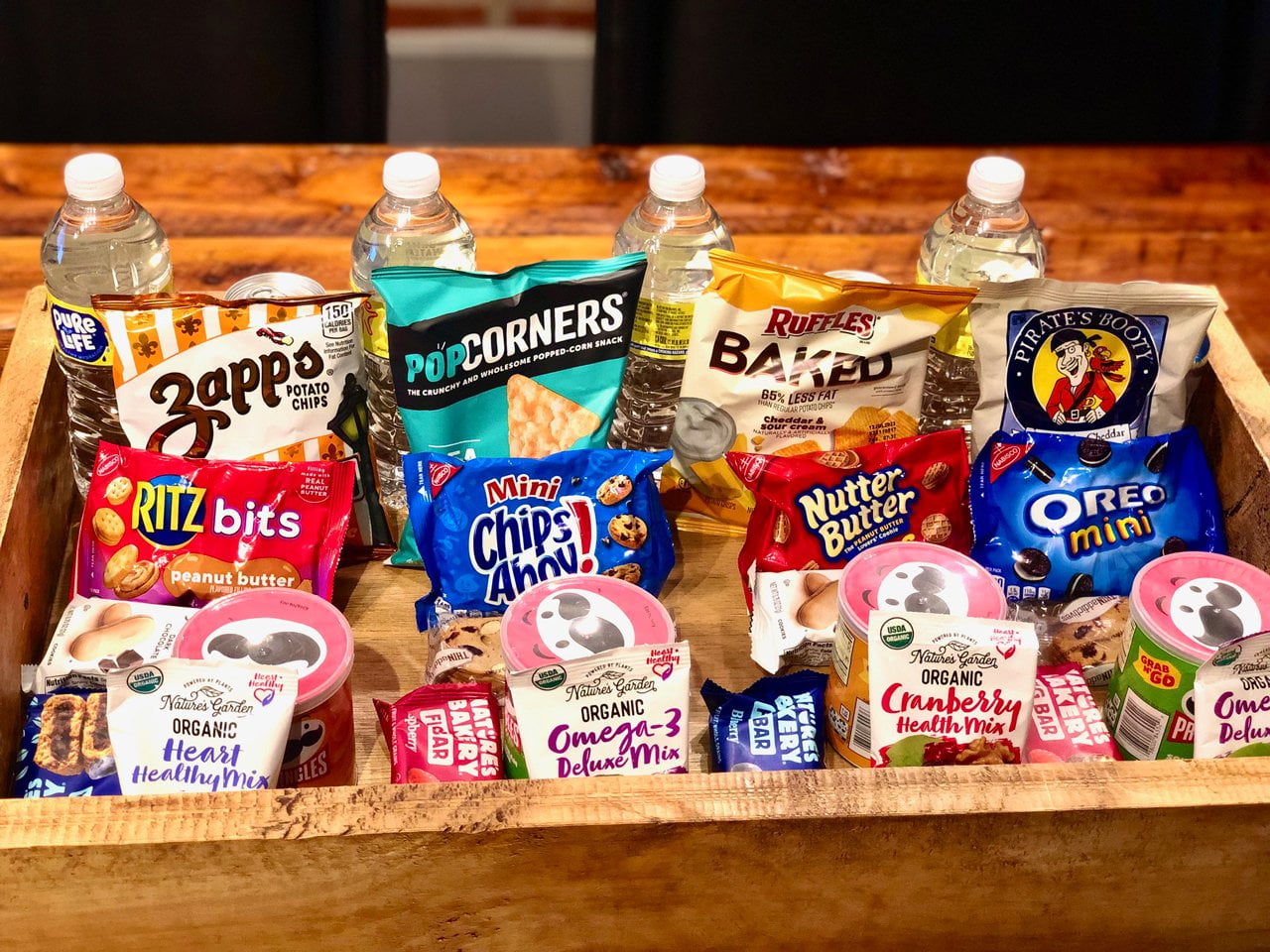 By following these tips, you can find the perfect meeting room in a coworking space for your next meeting. Make sure to do your research and consider all of your options, and book your tour before making a final decision. Good luck!