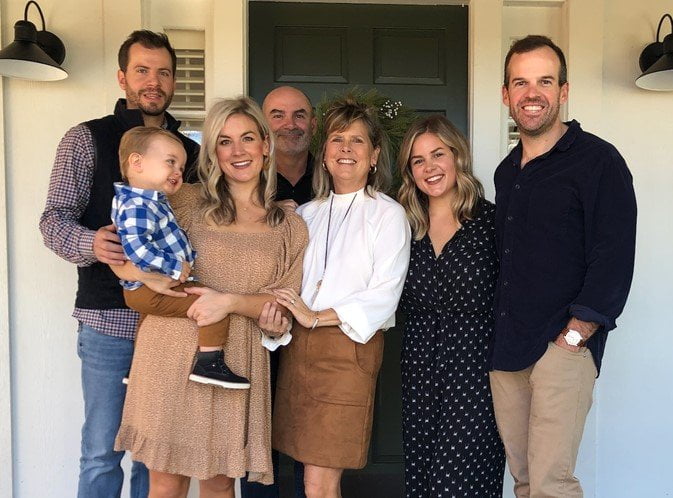 Starting with our Fearless Leader Sonny Goodall: FireWorks CoFounder, Graphic Designer Extraordinaire, Avid Lake Lover Sonny is the lifeblood of FireWorks and the definition of the word determination. When he sets out on a project you are sure to expect that the outcome will be explosive. When he's not running the business, he can be found with his wife, Amy, two daughters Hannah and Makinson, and his grandchildren: Charlie, Graham, and Della Joy relaxing at their lake house in North Carolina.
When asked about his favorite memory at FireWorks, Sonny was quick to answer "Any moment that involves an impromptu convo with a member's entrepreneurial journey. I love hearing these from members as well as sharing my own ever-evolving journey. The entrepreneurial spirit within us connects us all. Ever since we opened FireWorks, Mondays have become my favorite days because I just enjoy our staff and members so much and want to be with them and witness their success."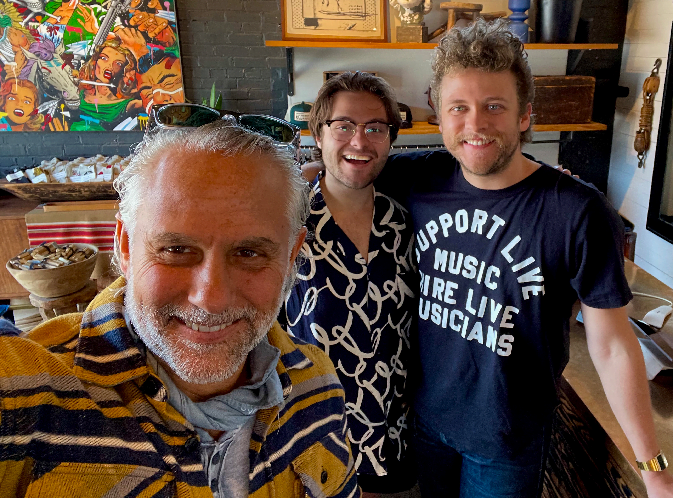 Our Co-Founder Rob Chaput: FireWorks CoFounder, Development Guru, Lighthouse Prez, Student Mentor, Man of the Wild Outdoors Known for his determination, perseverance, creativity, and his general all-around badassery, Rob is the epitome of everything that FireWorks stands for. On any given day you can find his nose down in any of the number of projects that he has in motion at the moment, or chatting around with our members over a shared love of travel or hiking.
As a seasoned veteran in all things entrepreneurship, Rob has devoted his life to serving his community. Be it leading his two sons and their friends, or his church small groups, Rob is known for his willingness to help those around him succeed. When asked about his favorite event at FireWorks, Rob did not hesitate to name the OktoberFest event we did last fall because of all of the members who came with their families. He recalled how much joy and love there was at this event, he mostly enjoyed the opportunity to meet our members' friends and families and enjoy ice cold beer of course.
Nicole Antolino: Community Manager, Mama, Fitness Enthusiast. Nicole, a Georgia-turned-Floridian-turned-Georgian again local, grew up in Sandy Springs and moved to Florida to attend college at Palm Beach Atlantic University where she met her husband of 15 years, Ryan. From there she, Ryan, and their 6-year-old son Jack lived in Florida until recently when they moved back to the area to be a part of the FireWorks family in January.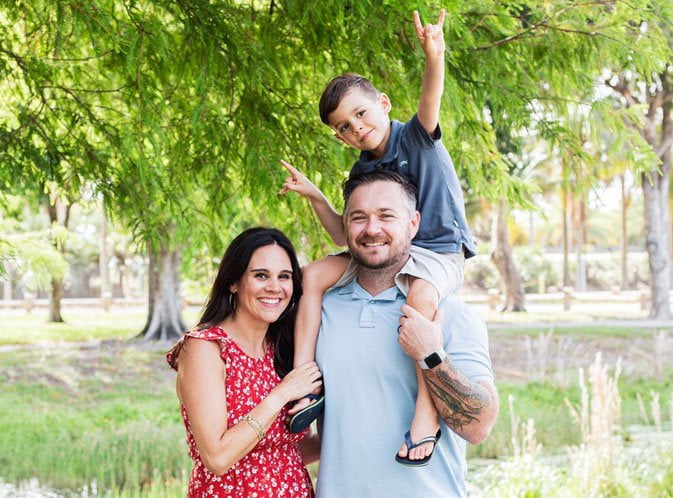 While she is new to the industry, she has shown her commitment to the team and to you by learning everything she can to help you cowork like a pro. She is well-versed in customer service after coming from the insurance industry Nicole is a rockstar at finding the perfect fit or solution to almost every problem you could come across. Nicole's favorite event so far has been the 4th of July Tie Dye event! "I loved being outside with members and their families, laughing and competing with each other on who's shirt would come out the best. Spoiler alert: NOT MINE (but ask members Mallory, Rob & Derek to see theirs!"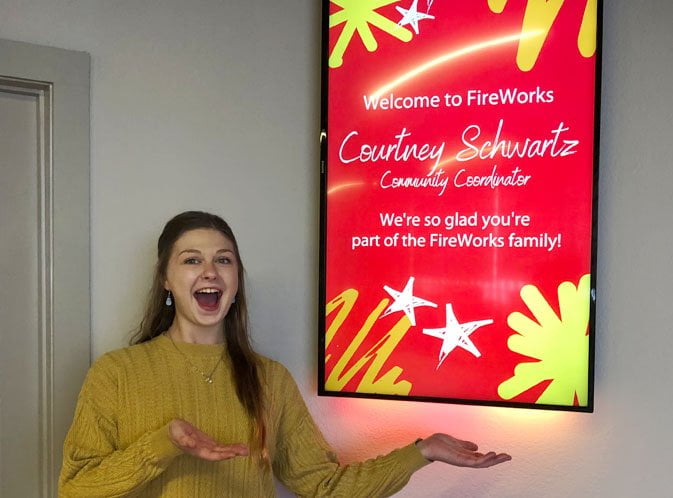 Courtney Schwartz: Community Coordinator, Culinary Minded, Cat Lover. I may be the youngest addition to our team, but that does not hinder my commitment to the FireWorks experience. A hospitality major and Georgia native who is working on my own entrepreneurial dreams involving coworking, culinary, and events.
When not busy creating content for social media or keeping our website fresh and up to date, I can be found whipping up various delicious feasts for our FireWorks member events. Maybe a coworking newbie but up for the challenge and grit to continue honing my craft and writing this blog :)…hiya!
When asked about a favorite memory, the first one that comes to mind is the very first member event that I organized. It was a holiday happy hour, and I remember feeling so overwhelmed with joy because so many members came together as a community to enjoy the food that I created for them. Watching everyone be merry and enjoy something that I put my heart into just made me feel so warm and accomplished. It was the first time that I felt like I was a part of the FireWorks Family and I've been blessed to continue to feel that every day ever since.
Now that you know a little bit about who we are individually, I can tell you more about our team, and why we do what we do.
Unlike many coworking spaces, our founders did not plan this business originally when they purchased the building in 2005. Its original purpose started out as a brand development and marketing agency. As time went on and the agency expanded and contracted and additional space was acquired they found themselves with more space than what the agency needed.
With a vision, a little finesse, and a lot of dedication, the unused space eventually transformed into arguably one of the coolest spaces in Historic Downtown Marietta. A place that is home to a community of entrepreneurs, solopreneurs, freelancers, and creative thinkers.
Sonny along with his business partner of over 26 years Rob had a dream about cultivating a space where like-minded creatives could grow their businesses and work alongside their marketing agency.
Entrepreneurs all share a certain FIRE in their bellies for doing their own thing. It requires staying committed to their passion, a willingness to take risks and try things, and humility to accept criticism and potentially fail. A coworking space is ultimately about getting your WORK done and having a chance to make your entrepreneurial flame a reality. It's why they called it FireWorks. A place where you can "Let your creative sparks fly".
If you have made it this far into this blog, it's clear that we've caught your eye. Take this as your sign to come in and see our space and get your first day on us!