2020 has taken an extreme toll on small businesses. Because of that, there's never been a better or more important time to shop locally. Marietta has some excellent options for everyone on your gift list this holiday season. We've rounded up some a gift guide, featuring some of our favorite local businesses to help you along!
For the little ones on your list:
If you're looking for ways to keep kiddos entertained and engaged over school break, this one's for you. Lizards & Lollipopz has lots of educational toys, kids' crafts, books, and classic games for your whole family to enjoy.
Go grab a cozy knit for a tiny human in your life from this adorable kids' clothing store. They also have a super handy stocking stuffer table, complete with goodies like stickers and unicorn headbands.
For someone who needs a little pampering: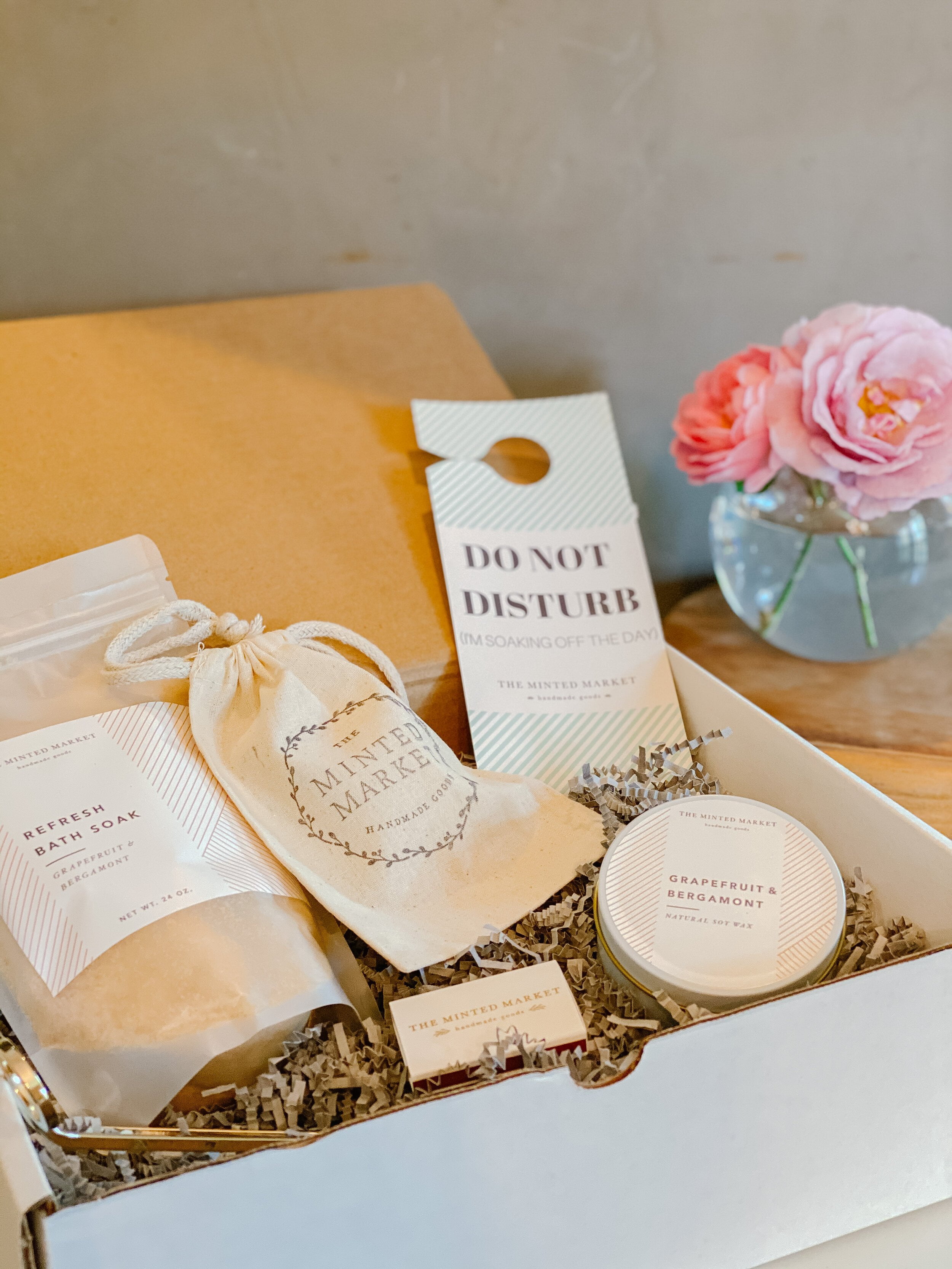 Minted Market candles have been a favorite of ours for a long time (Jen even taught a workshop at FireWorks back in February). The Frasier Fir scent is our top pick for holiday gifting, but the bath soak gift set also sounds lovely for a night of self-care.
After this year, we there aren't many people who don't need a massage. Massage on the Square offers gift certificates, so your giftee can schedule an appointment whenever they'd like!
This beloved Marietta salon carries luxe R+Co and Aveda products, which we think make perfect stocking stuffers. Or, a gift card would be a great gift for someone who's been talking about wanting to change their look!
For the avid reader: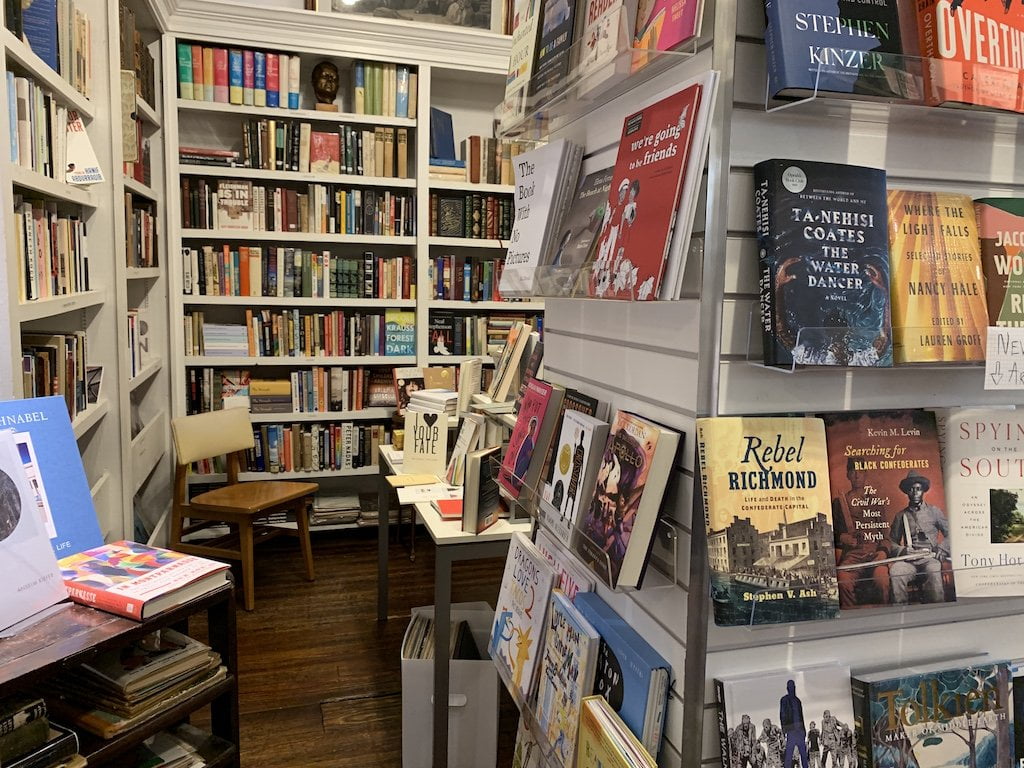 Perhaps Marietta's best kept secret is the thoughtfully curated book selection tucked away in the back of Antiques on the Square. They have beautiful copies of classics, vintage magazine issues, and even new releases. Truly, there's something for everyone.
If you haven't spent a Saturday roaming the Marietta Artisan Market, we highly recommend it. It's a great one stop shop for locally make gifts. Book'n It is often a vendor there, selling both new and gently used books. Look for the blue trailer at the artisan market or order online.
For your health-minded friend: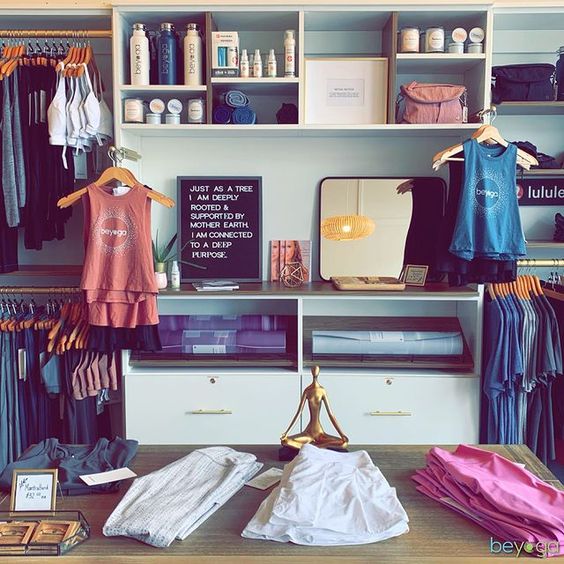 BeYoga offers a wide range of classes, for people of all levels of mobility and stages of life. A class pack would make an excellent "experience gift", but they also have a great selection of leggings, yoga mats, and other fitness gear in their lobby. Perfect for the person who hikes Kennesaw mountain like its their job.
Since they opened in 2019, Good Kitchen & Market has become our favorite healthy lunch option near the office. They're currently offering an amazing gift card deal (give $100 in GOOD gift cards, get a $20 gift card for yourself). They also have a curated selection of natural, biodynamic wines, which you can purchase in the market at the back of the restaurant.
For the coffee lover: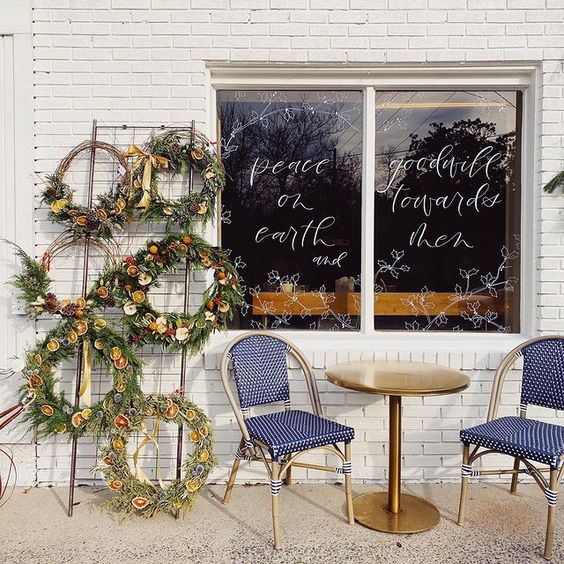 Sessions Stand is a favorite of all of us here in the FireWorks community. Their highly giftable mugs and tees were designed by the folks at Office Hours, who happen to be members here.
This year has been particularly hard on theaters. We can't wait to crowd into the Strands seats again for classic reruns someday (hopefully) soon, but in the meantime, we'll happily sip from this mug that supports our beloved local theater. They have lots of other merch for the thespian in your life, too!
If you know someone looking to step up their home coffee brewing game, Cool Beans carries all the equipment they'll need to get started, including grinders, kettles, and even handmade mugs.
For the teen in your life: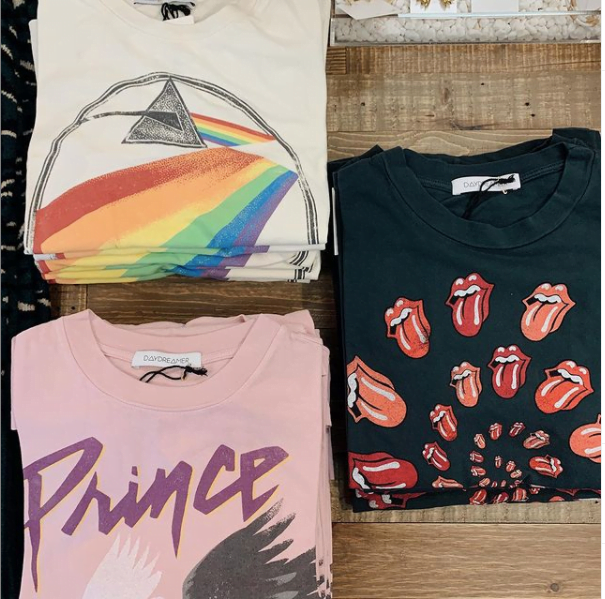 Teens are notoriously hard to shop for, but Sarah Liz has lots of great clothing options with a cool factor, like vintage inspired band t-shirts and a rainbow 'Marietta' sweatshirt. We love these fuzzy socks for a stocking stuffer.
This barber shop has all the old school cool kid vibes. Pick up a gift card or pomade for the teen in your life who's getting into self care and wants help figuring out their look, but is maybe a little too embarrassed to say it outright.
For the entrepreneur: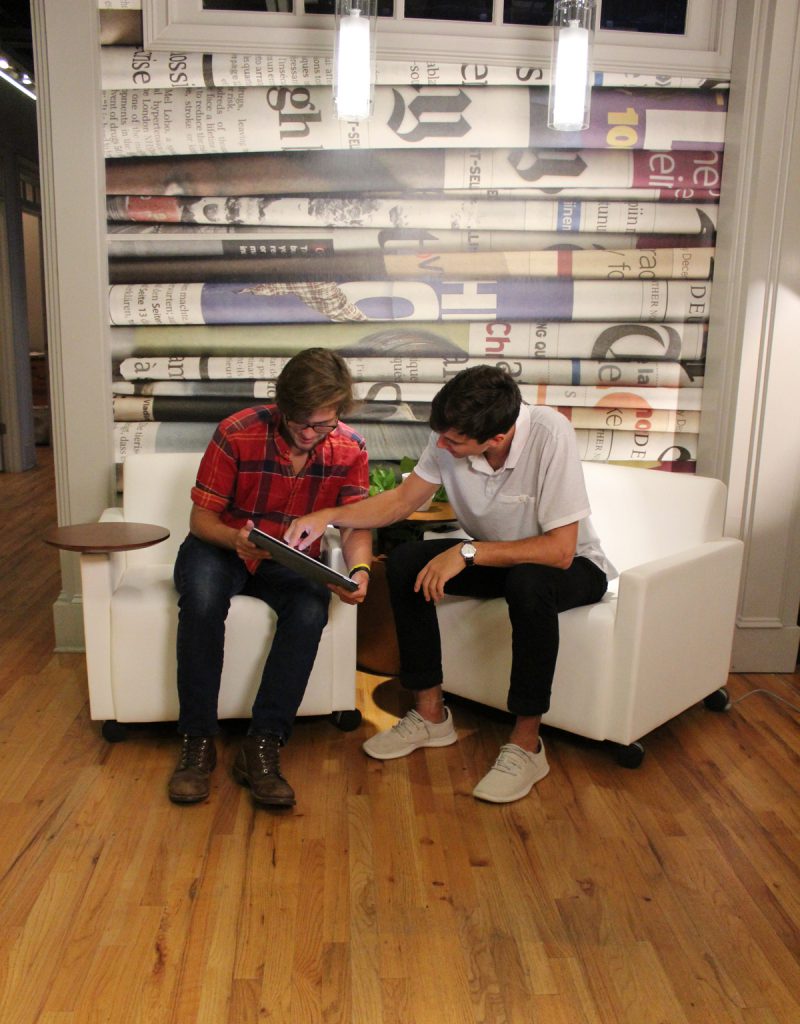 If you know someone who made the decision start their own business this year, the best gift you can give them is access to a community and space with the resources they need to get their ideas off the ground. We think a day pass pack (6 days for $75) or gifted first months' membership would be just the boost they need.
For someone new in town: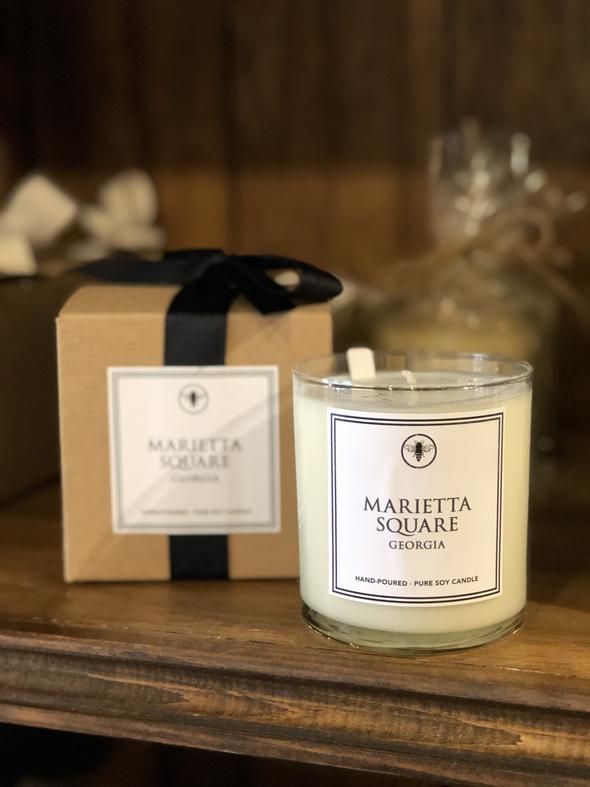 Market with a B. is filled with lots of local favorites, like Marietta Square scented candles and zip code pillows and keychains. Anything you pick up there is sure to make a new neighbor feel welcome.
The Local Exchange carries a wide range of locally made goods – everything from pantry items to jewelry to home décor. They have something for everyone on your list, we promise.
For your furry friends:
Spending more time at home this year has made us especially thankful for our pets, who make home a wonderful place to be. Let's show our cats and dogs a little extra love by gifting them something from Bark Street Petopia.
What about you? What would you add to our gift guide? What small businesses are you supporting this holiday season? We'd love to hear some of your favorites in the comments!