You know that feeling you get at the beginning of a relationship (or, I'm told, with a newborn baby) when every little thing just seems so remarkable? Like the first time you hold hands or have dinner with their parents or make plans for the future. In your head, you know all of this someday may be normal, but you can't help but feel a little giddy.
That feeling? That pretty much sums up how we feel about FireWorks. After months of planning and construction, we've had our doors open one short month and every coffee made, high-five given, and picture frame placed on a member's desk feels like magic. So in the spirit of celebrating the small things, here are a handful of our favorite moments so far…
Welcoming our amazing intern, Blake, to the crew! Seriously, he's a golden retriever in human form. So grateful for his help in making FireWorks a fun and welcoming place!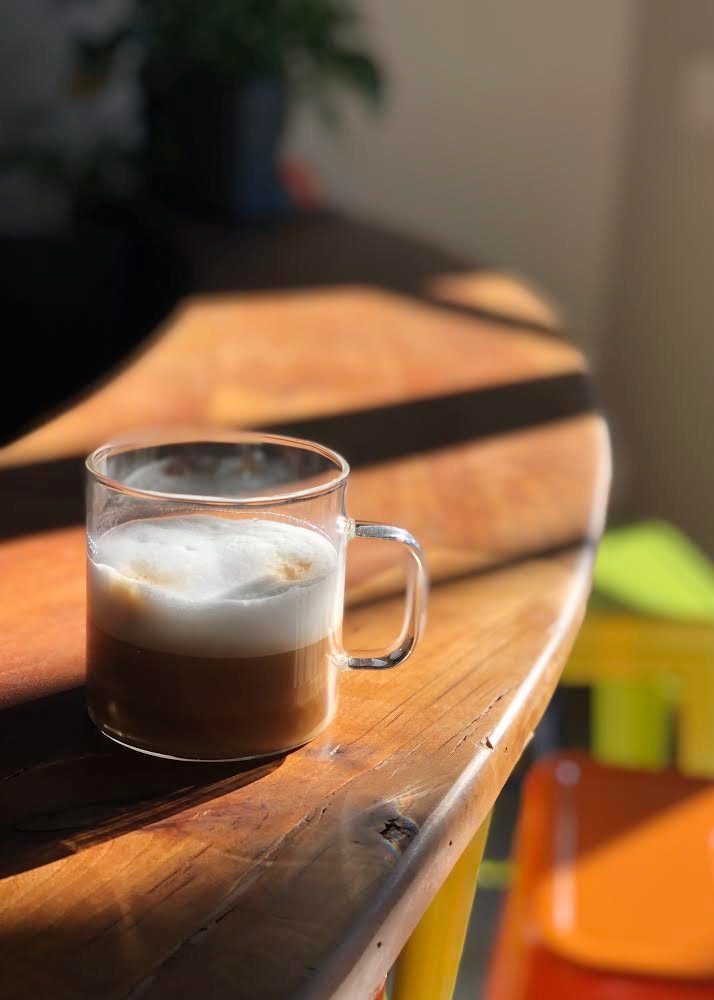 Trying all the drink options on our fancy espresso machine each morning! The cappuccino's a crowd favorite.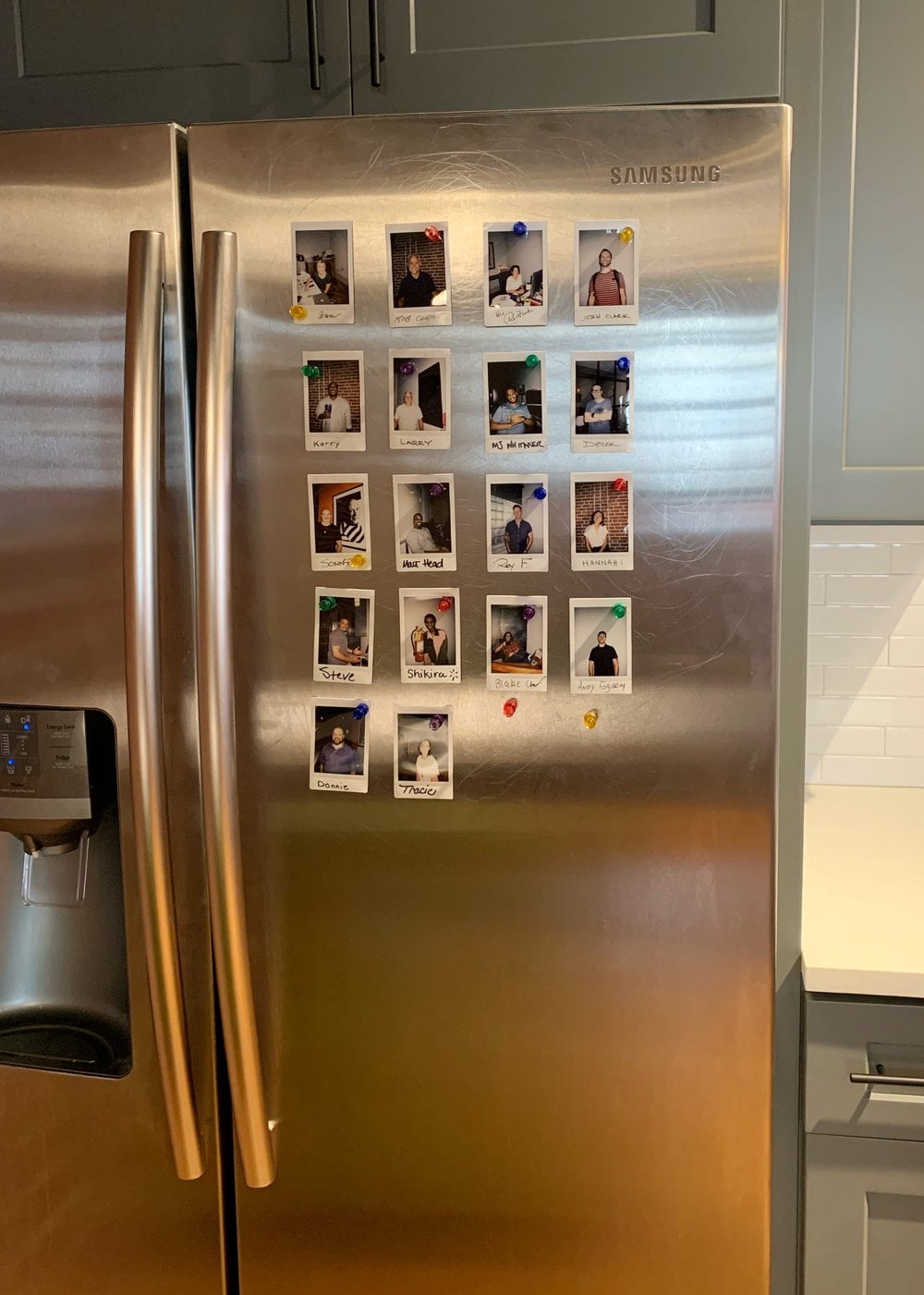 Snapping photos of each of these amazing founding members to post on the fridge. And hearing their stories every day.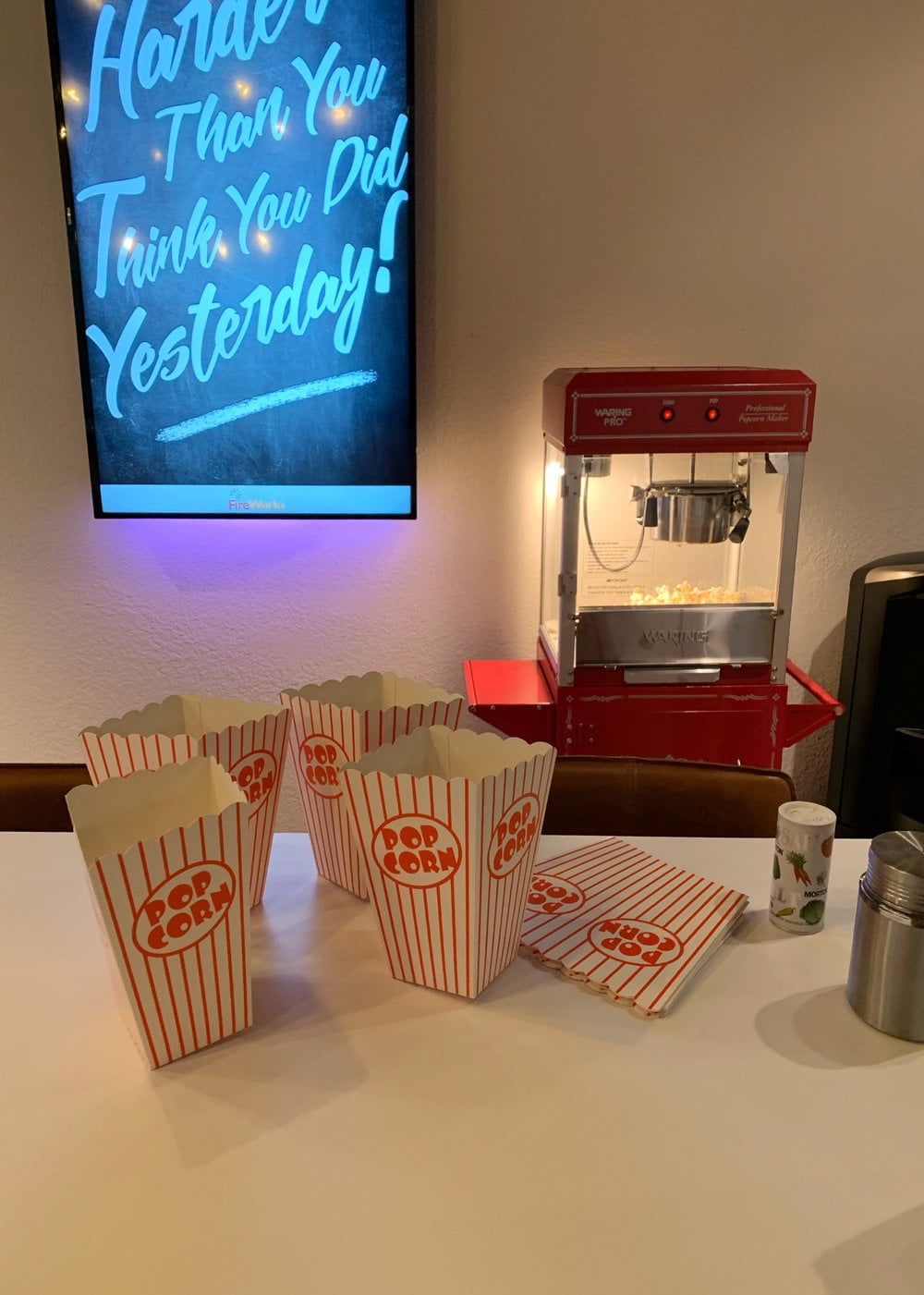 Popcorn Fridays! The end-of-week tradition we didn't know we needed.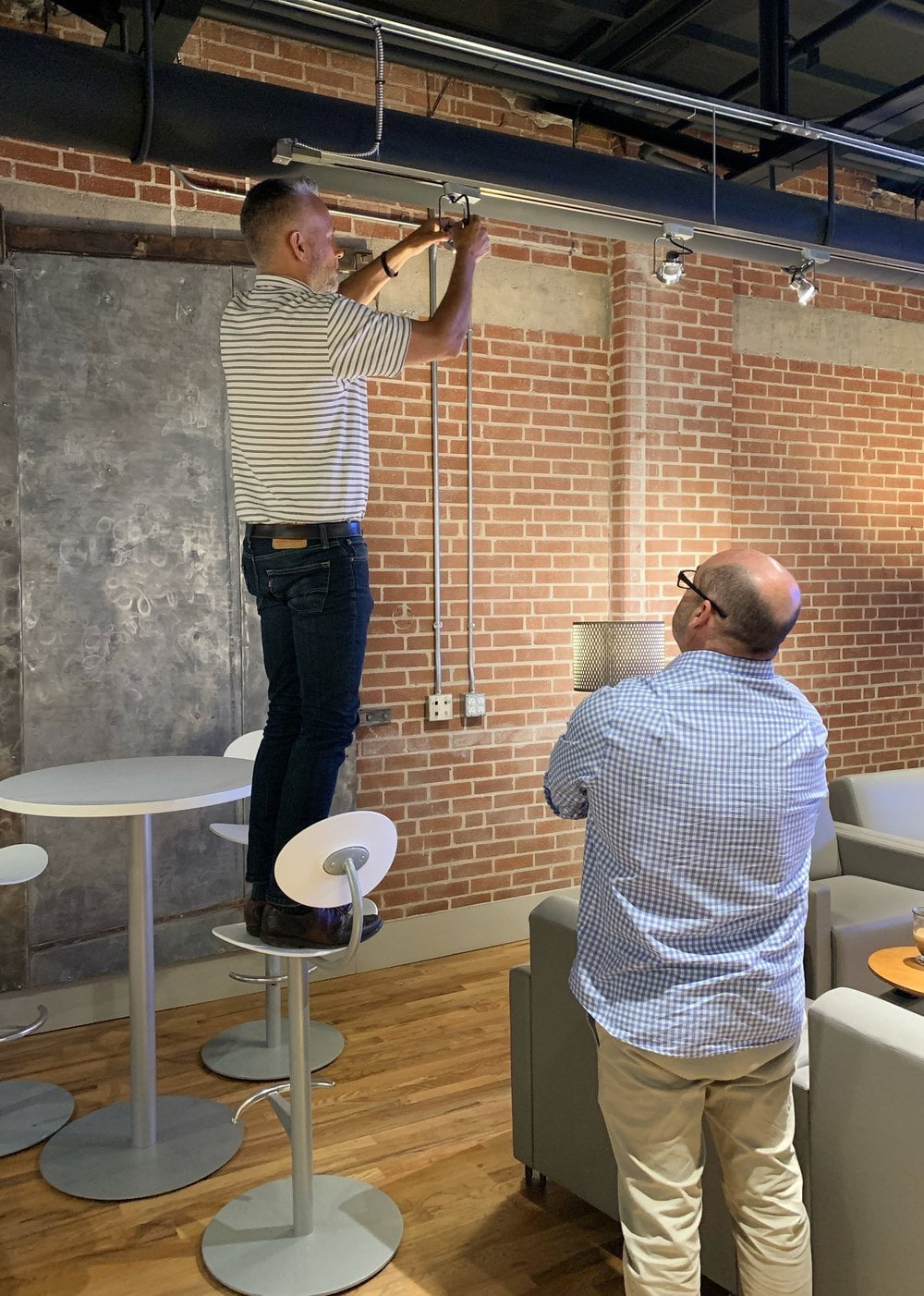 Watching our fearless leaders do what they do best – serve the FireWorks community in all the big and small ways.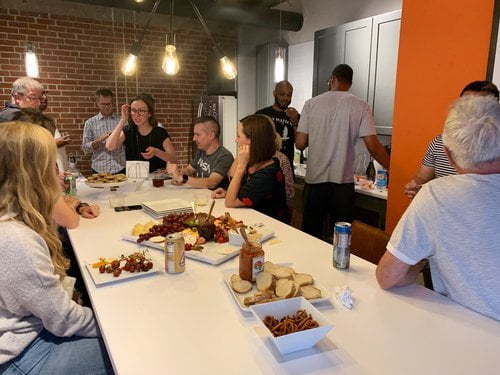 Gathering with the brilliant minds who work at FireWorks for our first member happy hour. It's so amazing to watch these connections being made!
We're so grateful to be here doing what we're doing – making a space for the people of Marietta to connect, collaborate, and get stuff done. And what's more, we'd love for you to join us! You can schedule a free trial week this summer to see if FireWorks is right for you. We can't wait to have you here.